PR & Media
id Services Australia provides professional media, publicity and public relations services to businesses in a wide variety of industries. We specialise in tourism, specifically the luxury, cultural, agritourism and ecotourism sectors.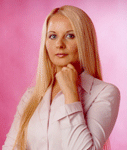 Nicolle Fenech, a career journalist, offers expert media services with the specific intention of creating long term cost effective plans for business owners to learn from and manage for themselves.
Nicolle has guided various non-savvy PR business owners to a stage where they come to understand the basic fundamentals and importance a communications initiative can make to their business.
Chris Fenech has developed successfully as an expert in publicity and public relations for the tourism industry. He was formerly responsible for El Questro Wilderness Park's evolution as a leading small luxury hotel renowned as an Australian icon in world tourism – including the six star boutique El Questro Homestead to Emma Gorge Resort offering the unique safari-style tented cabins located at the base of a 1.6km trek to a 200ft waterfall, the authentic outback theme of the Station Township Bungalows and Riverside Campsites and the launch of the new Mt Cockburn Safari Lodge located at the far north of the million acres along the massive estuarine tidal waters of the pristine Kimberley coastline.
Testimony of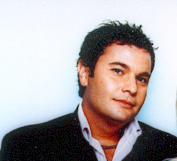 Nicolle and Chris Fenech's work is seen in the form of a mammoth portfolio of articles, a television library of footage from travel shows, documentaries, a major US-based reality TV show and Hollywood movie.
Needless to say, Nicolle and Chris have harnessed relationships from all media outlets creating a powerful list of contacts.  Through the work of Nicolle and Chris Fenech on behalf of their long term client the Indigenous Land Corporation (ILC), id Services Australia has successfully launched the all-new East Kimberley based Home Valley Station along with its two Out Stations of Durack River Station and Karunjie Station to the world.  In December 2011, Chris Fenech accepted the offer to be the General Manager of Home Valley Station, working for the ILC's own hotel management company Voyages Indigenous Tourism Australia.  All business related to the company, and the continuation of the Kimberley Fine Diamonds contract continued as normal, managed by Nicolle Fenech. In 2012, Chris & Nicolle's growing family bid their fond farewell's to the Kimberley destined to the Coffs Coast region, continuing the company and creating HWH Stables commencing in 2014. The Kimberley will forever be close to their hearts, and more so via their continued contract with Abercrombie & Kent in 2014/15 to provide specialist touring services in the Kimberley. Chris is recognised as an Official Ambassador of the Outback, an A&K guide for the Kimberley and has maintained his membership with the Australian Society of Travel Writers.
id Services Australia PR services:
Tactical public relations management and publicity campaigns
Media release creation and dissemination
Media hosting, events and field trips
Media reporting and monitoring
Co-operative partnerships
National promotions
Professional photography & video
Business representation
Training and mentoring
Media Services for non-tourism businesses
Small business owners are great at what they do but often lack the time and experience necessary to promote themselves properly. It is a fact that most of us are so busy simply trying to keep the whole machine turning we forget to cover the basics that ensure our business name is synonymous with our targeted consumers.
We must tell people what we do in a unique and exciting fashion and we also need to build a trusted profile in the community. The good news is it needn't cost a fortune – in fact if you master the basics you may find yourself getting a significant amount of coverage for free.
Admitting inexperience in public relations, and communications generally, is your first step towards success – most people are not experts in dealing with the media. Even if you think you know a little, unless you have worked among the fray, you still don't know enough. Asking how you can get your name out there and discovering how to do it effectively will make a world of difference to your bottom line.
Drawing on an extensive career as a newspaper editor and journalist, Nicolle Fenech can show you how to look at your business in a way that will open doors to publications across the country and significantly improve awareness of your products and services.
"The aim of id Services Australia's media service is to obtain you as much free coverage as possible," Nicolle said.
"In their harried and deadline driven world, editors and journalists are always looking for something that stands out as an interesting news item. They appreciate being presented with smartly written copy and beautiful photos that not only enhance their publication but also saves them time in their busy newsrooms.
"These interesting angles are sitting idle in businesses everywhere – no business is too small. You simply need to know where to look and how to pitch it up. The result is loads of free coverage you probably thought you could only get if you bought the space through advertising."
id Services Australia offers a full ongoing media consultation service and has also developed a handy id Media Kit that, upon investigation of your business, contains everything you need to tackle the media – press releases, business profiles, professional photographs and helpful media tutorials that will open your eyes to the inner workings of publications and be the basis of your new, successful relationship with the media.
Contact us for full details on the id Media Kit and our varied media services.