Bloomfield Lodge
The perfect place to escape it all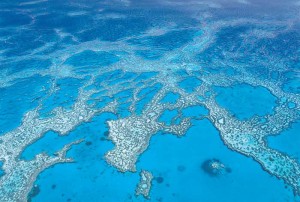 Nestled between two precious world heritage listed sites in the far north of Queensland Australia, Bloomfield Lodge is so impressive in fact, the prestigious US magazine Forbes recently ranked it number 1 in its selection of the world's top ten best remote hotels.
Bloomfield Lodge is an exclusive luxury retreat set at the most northern tip of the world heritage listed Daintree Rainforest where it meets the magical Great Barrier Reef.
Access to the boutique lodge requires a 45 minute private charter flight from Cairns landing at the grassy airstrip adjoining picturesque Mt Louis Station, where guests then enjoy a scenic 4WD drive through lush rural lands dwarfed by towering hinterland ranges before reaching the Bloomfield River where guests board a boat and embark on a breathtaking cruise, across the turquoise waters of Weary Bay to the welcoming smiles of Bloomfield staff at the lodge's beachfront entrance.

With a capacity of just 36 guests at any one time, Bloomfield Lodge is an idyllic piece of tropical paradise. It indulges both body and soul, with no compromise on life's little luxuries. For those seeking solitude, relaxation and rejuvenation Bloomfield is the pinnacle in luxury lodging.
The 17 individual natural timber rooms are beautifully appointed and have been thoughtfully constructed in private rainforest settings to ensure the guest experience is peaceful.
Each room features ensuite facilities and large picture windows capturing stunning ocean views, and large balconies perfect for those long restful days spent reading on the comfy daybeds whilst glancing up occasionally to catch the brilliant blue flicker of the Ulysses butterflies who call Bloomfield home.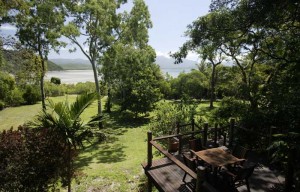 Bloomfield offers a range of activities including, rainforest walks, river cruises, boating and snorkeling on the Great Barrier Reef (with the option of a gourmet picnic lunch on Hope Island), fishing, and relaxing spa treatments including massage and beauty therapies. Further afield the lodge hosts day tours to Cooktown and Laura, Cedar Bay National Park and can also arrange interpretive Indigenous tours of Bloomfield Falls.
Commencing 1 December 2011, please note, for all sales, marketing and public relations enquiries please contact Bloomfield Lodge directly.