Kimberley Fine Diamonds
Kimberley Fine Diamonds is one of Australia's largest retailers of Argyle Pink Diamonds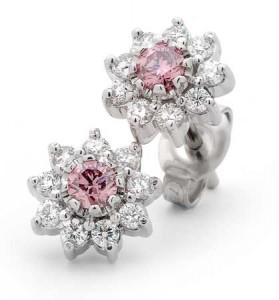 Travellers from all over the world come to Kimberley Fine Diamonds in Kununurra, Western Australia, to view their unique collection of Argyle Diamonds and stunning hand-made jewellery.
No two pieces are alike at Kimberley Fine Diamonds, where master jewellers craft beautiful pieces inspired by the natural landscapes of the Kimberley region.
Using the rarest diamonds in the world, stunning Argyle Pink Diamonds set in unique pieces of jewellery – there truly is a piece of the Kimberley in every design at Kimberley Fine Diamonds.
In 2011 Kimberley Fine Diamonds celebrates twenty years of excellence. Since opening its doors in 1991, it has evolved into one of the world's leading retailers of fine jewellery. It is renowned for bold and daring designs which artfully capture the essence of the Kimberley region as well as cutting-edge modern designs.
Founded by Frauke Bolten-Boshammer, Kimberley Fine Diamonds is a beautiful oasis, an elegant  diamond house in the Australian outback which hosts an endless stream of tourists browsing the world's rarest pink diamonds (from the nearby Argyle Diamond Mine) while staff discreetly design for an international clientele of VIPS, celebrities and pink diamond enthusiasts.
Kimberley Fine Diamonds is also home of one of Australia's largest collections of coloured diamonds and coloured diamond jewellery. From elegant champagnes to playful yellows, brilliant burnt orange, greens and blues – there is a diamond to suit every desire – which can be skilfully crafted into a completely unique piece to be treasured for a lifetime.
Kimberley Fine Diamonds is a Select Atelier of Argyle Pink Diamonds. To be appointed an Argyle Pink Diamonds Select Atelier is a great honour, placing Kimberley Fine Diamonds amongst just a handful retailers across the world selected by Argyle Pink Diamonds to retail its diamonds. The appointment is a reflection of the exquisite work Kimberley Fine Diamonds does with these precious gems.
Travellers are welcome to visit Kimberley Fine Diamonds or browse their extensive collection online.
Kimberley Fine Diamonds website