Paradise Bay Tours & Activities
Swimming Pools
The Hotel boasts of four swimming pools, the main pool is large and fish-shaped and it also includes a shallow paddling pool for small children.  The pools have extensive sun terraces with free sun beds and umbrellas.  The hotel also has one of the largest indoor swimming pools in Malta which is heated during winter and also includes a shallow paddling pool for small children.
Hotel Beach
The Hotel's very own sandy beach overlooks the islands of Gozo and Comino with the famous Blue Lagoon being an easy 10 minute boat ride away.  Water sports and the Paradise Bay Diving School are also located at the Beach.
Scuba Diving
Paradise Bay is Malta's premier dive site. Paradise Diving School is located at the hotel and it caters for all levels of abilities and offers effortless diving.  Comino and Gozo are only minutes away by the school's own speedboat leaving straight from the hotel beach, for the most convenient boat diving you'll ever do. The Diving School also offers a variety of water sports including skiing and canoeing from the hotel's private beach.
As a P.A.D.I. international resort, the school offers a range of courses including:
Introduction to Scuba (for the beginner)
Open Water Diver
Advanced Open Water Rescue Diver
Dive Master
Malta Tourism Authority recently announced the winner of a promotion run through 2006 to reward Malta's best sports instructor under the STAR – Special Thanks and Recognition Scheme. Tourists were able to nominate diving instructors, whom they deemed worthy of special commendation. The winner of the most nominations was Martin Hall, PADI Staff Instructor of Paradise Diving School, Malta. This achievement was also duplicated as Martin has won this award once again for 2007, Congratulations Martin.
Martin has been teaching diving at Paradise Diving School since 1999. At the awards ceremony on the 28th March, Martin received an 18 carat gold lapel pin, certificate and cheque for 500 Maltese Lira – (£790 sterling.)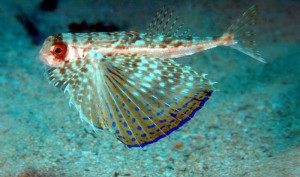 Martin's employer, Noel Micallef, said he was not surprised that Martin had won the award; describing him as, 'infinitely patient, always smiling and a safe pair of hands'.
Sauna, Whirlpool and Gymnasium
Located within our indoor pool complex you will find our sauna and whirlpool while our gymnasium features the most modern equipment for a total workout so you can stay in shape while on holiday.
Games Room and Playground
A fully equipped games room with the most popular video games, pinball and pool tables. The children's playground located just outside the games rooms has padded safety flooring.
Gift Shop
The hotel's gift shop is located within view of the children's playground and games room. 
The gift shop is more like a mini-mart than a hotel gift shop as it carries an extensive variety souvenirs, beach toys, local crafts, postcards, newspapers, sweets, chocolate, snacks, suntan oils, ice cream and other products.
Tennis Courts and Golf
The hotel also has two fully equipped tennis courts.  The hotel is also affiliated to The Royal Malta Golf Club.
Evening Entertainment
Our evening entertainment is rich in local talent, with live bands and cabaret featuring Malta's top performers.
Animation
We have animators on staff who provide a variety of activities during the day for all of our guests and they also offer special activities for the children.
Dining
BBQ
During Summer, Saturday night is BBQ night, we serve a starter of a cocktail pasta followed by grilled steak, grilled fresh fish, spare ribs in BBQ sauce, chicken wings and a choice of salads. Free flow of local wine during the dinner.
Bars & Lounges
The hotel features two full bars The Cockerel and The Kaninchen.  Both bars offer and an excellent selection of local and imported beer, wines and liquor. Offering comfortable seating areas with smoking and non-smoking sections.  The Kaninchen also offers an excellent selection of exotic cocktails, and a popular range of American and European cigars.
Il-Merill Restaurant
With the captivating view of the blue Mediterranean Sea, Il-Merill restaurant is a dining experience out of this world.  Our chef, invites you to taste his mouth watering creations of local and European cuisine.  The 500 seat restaurant features a table de hote menu as well as an extensive ala carte menu.  We also offer room service during meal times.
The Island's Edge Bistro
The Island's Edge Bistro Offers an excellent variety of light snacks, burgers, pizza, pasta, grills and breakfast.  With easy access from the main pool and the Beach, The Restaurant also features a full bar offering takeaway food and beverages.